Girit's Shopify Master Template is designed to drive conversions and delight your customers.
Using a template saves a lot of time in the specification and development stages and as a result also lowers costs. In addition, the template is stable since it has undergone many tests and its performance is optimized according to extensive experience across our clients' sites.
Take advantage of our optimized template to unlock the full potential of your online business.
Optimized template based on Shopify's DAWN 8
Designed to empower top-performing e-commerce websites. We have meticulously crafted this template, incorporating everything essential for success.
Mobile First
In today's mobile-centric world, it is crucial for your online store to be fully responsive and optimized for mobile devices. Our template ensures a seamless and engaging user experience across all screen sizes, guaranteeing that your customers can shop conveniently from their smartphones and tablets.
Full Language Support
We understand the importance of catering to diverse audiences. Our template offers comprehensive support in both English and Hebrew, enabling you to effortlessly engage with customers from various linguistic backgrounds.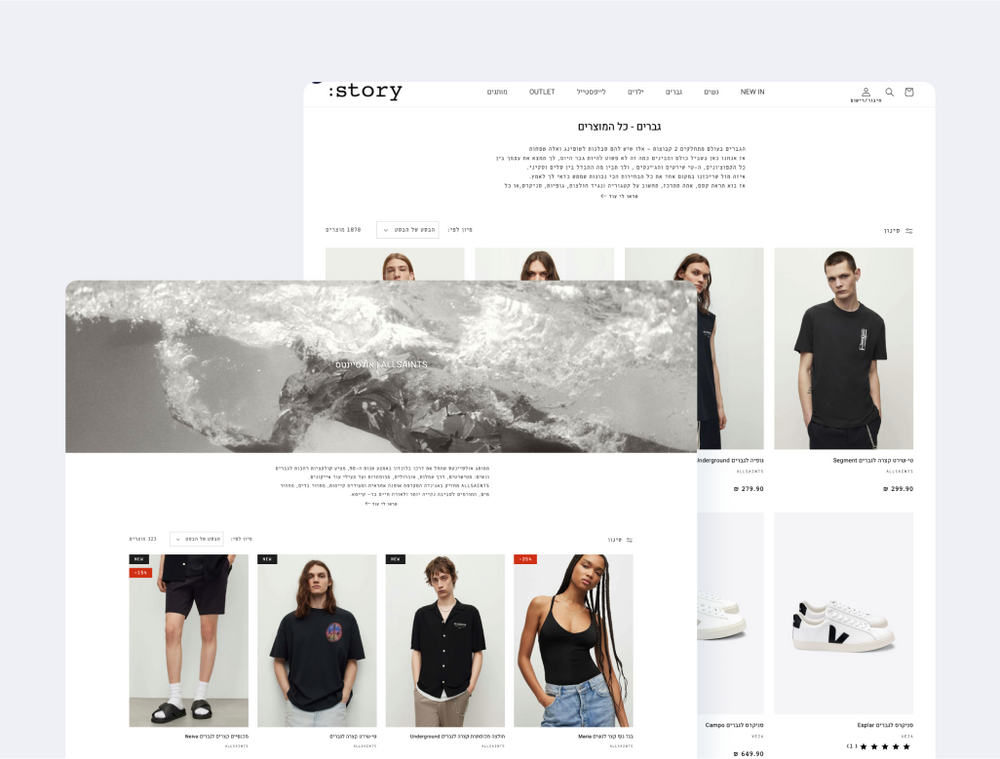 Complete and felixible design system
Your brand deserves a unique and memorable online presence. With our template, you gain access to a comprehensive and flexible design system that empowers you to customize every aspect according to your brand's identity. From colors and typography to layouts and animations, you have the freedom to create a visually stunning and cohesive shopping experience that resonates with your target audience.
Time and Cost Efficiency
By choosing our template, you unlock significant advantages in terms of time and cost savings. The template streamlines the specification and development stages, eliminating the need to start from scratch. As a result, you can bring your e-commerce site to life swiftly and efficiently. Furthermore, our template has undergone rigorous testing and optimization based on extensive experience across our clients' sites, ensuring stability and peak performance.